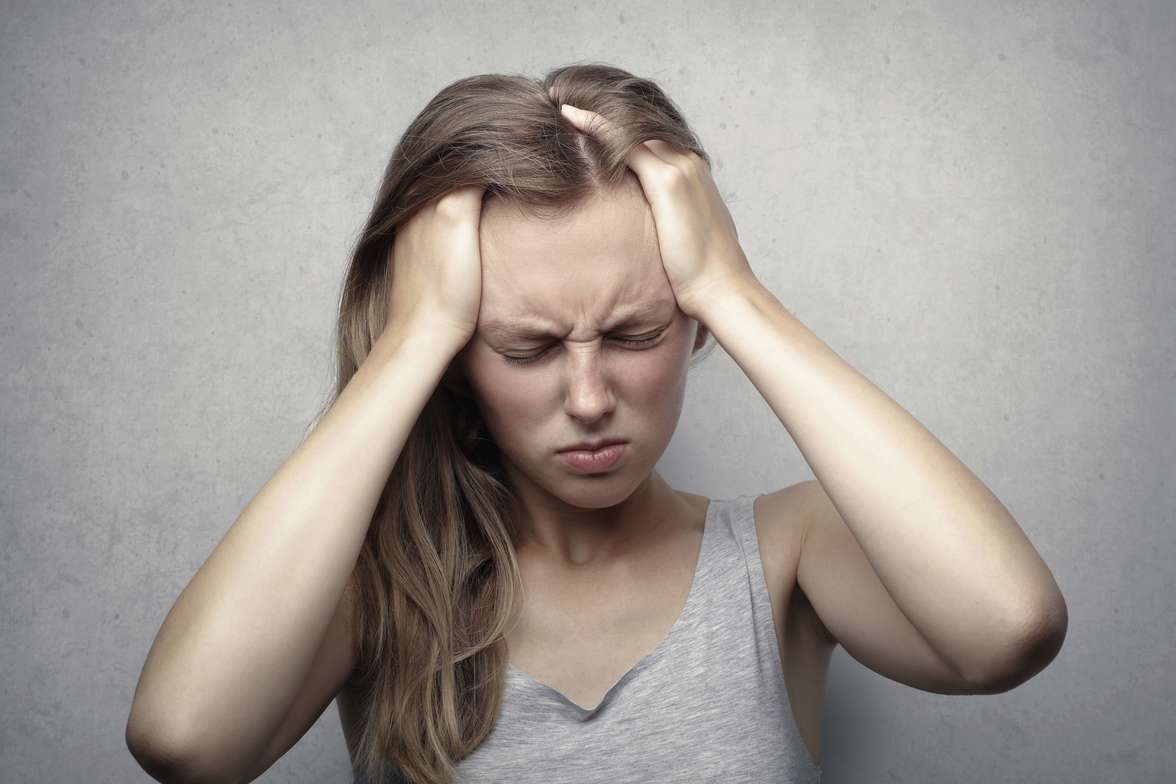 Migraines are an unfortunate condition that millions of Americans deal with during their life. According to the Migraine Research Foundation, "Nearly 1 in 4 U.S households includes someone with migraine." While the disease can be managed, there is no actual cure. Many sufferers resort to using pharmaceutical drugs that have a plethora of side effects, some of which are disabling. There are also many who desire to avoid daily medication altogether by instead seeking complementary and integrative therapies such as chiropractic or acupuncture. If you suffer from migraines, or perhaps know someone who does, find hope in the fact that there are successful options available to you that very well may change your life.
Case Series
(The following information is all sourced from a recent journal article from the Global Advances in Health and Medicine. the article may be found in its entirety here. I have summarized key parts to help shorten the read, but feel free to read the original yourself.)
In 2007, Harvard Medical School Osher Center for Integrative Medicine established the Osher Clinical Center (OCC) for Complementary and Integrative Therapies based at Brigham and Women's Hospital. The primary source of treatment at the OCC was delivered by 2 chiropractors. In 2015, a neurologist who specialized in management of headaches and migraines joined the OCC team. This development provided for the opportunity to evaluated integrated and coordinated care of migraine patients. These patients would have the opportunity to receive various chiropractic therapies in addition to traditional medical management. Since a majority of migraine sufferers experience associated musculoskeletal complaints, the addition of chiropractic management would likely prove beneficial.
This case series highlights 3 specific patients that were evaluated and treated over the course of 12 months in 2016-2017.
Case #1
40 y/o female who began experiencing migraines at the age of 29. When she was initially evaluated in neurology, she was experiencing the headaches 3-4 times per week. She described the headache pain as aching and pounding behind her eye and on the side of her head. She also experienced nausea, light sensitivities, as well as neck pain and stiffness. The neurologist referred her to the chiropractor for evaluation and treatment. Her chiropractic treatment first focused on manual soft tissue release and spinal stabilization exercises, and then transitioned into spinal manipulative therapy (SMT). After SMT, she reported a nearly immediate reduction in headache and neck pain and a reduced headache frequency of 1 per month.
Case #2
A 34 y/o female who presented to the OCC had been experiencing migraine headaches since she was 12 years old. She reports successfully managing those headaches with Excedrin Migraine for many years. The frequency and severity of those headaches worsened after 2 consecutive pregnancies in 2014 and 2016. Twice she ended up in the Emergency Department due to migraines. She described her pain as a pounding, constant pain on the left side of her head which she rated 7-8/10 on the pain scale. She also reported left-sided neck pain, nausea, and vomiting.
She went through multiple medication trials that provided limited relief. She found that a combination of escitalopram and acupuncture would reduce the headache frequency to 4x/week.
This patient was referred to the chiropractor by her neurologist because her neck pain was reported as the most disabling component of her migraines. Chiropractic treatment included a combination of manual therapies, postural corrective exercises, and home-based myofascial release techniques. She was also administered Botox injections as her other medications provided minimal relief.
After 9 months of treatment, her headaches reduced to 10 per month.
Case #3
29 y/o female that was first diagnosed with migraine headaches at age 13. She described her pain as pounding, throbbing, and occasionally stabbing on the side and front of her head. She also experienced nausea, hypersomia, and an aura of flashing lights or facial paresthesias when the headaches occurred. She had a decade long history of nearly daily migraines. Throughout her life she went through a myriad of medication trials and Botox treatments. After 6 Botox treatments she improved to the point that she was experiencing up to 8 migraine-free days per month and her pain levels had decreased 50%. However, since her neck pain persisted she was referred to the chiropractor.
Following thorough examination, her chiropractic treatment a combination of soft tissue manual therapy, spinal mobilization/manipulation, home stretches, self-administered soft tissue release, and hot pack application. She reported a nearly immediate positive response to treatment in regards to both headache pain intensity and frequency. Her headache intensity dropped another 50% so that her average headache pain intensity was a 3.5/10.
So, Should You Try Chiropractic For Migraines?
Over the course of these cases, there were a number of patients who quite literally regained their quality of life. The authors noted 4 primary observations with many of these patients.
Improved pain scores
Increase in pain free days
Decreased medication usage
Patient reported decrease in anxiety/dysthymia (depression)
Due to the high prevalence of neck, upper-back, and craniofacial musculoskeletal complaints associated with migraine headaches, the combination of traditional neurological and chiropractic care appears to have provided positive benefit to a number of people.
The authors identified 3 types of patients that were good candidates for integrative care:
Those seekin non-pharmaceutical approaches or wanting to reduce pharmaceutical usage.
Non-reposonsive patients in need of concurrent multi-pronged care.
Patients who have reached therapeutic plateau and are in need of sequential care.
Bottom Line
If you find yourself in one of the above categories, give me a call. We can implement evidence based treatment according to current research that has been shown to provide valuable relief for this condition. One thing I would like to emphasize is that many migraine sufferers seem to try everything under the sun before finally resorting to trying chiropractic. Chiropractic can, and in many cases should, be the first thing you try for your migraines. However, be sure to seek care from a thorough and qualified chiropractic physician.
With any health condition the doctor should take a thorough history and perform a thorough physical examination. The importance of this is to first determine whether or not this type of care is safe for the individual seeking care, and second to determine whether or not this course of care will likely provide improvement. I would advise against utilizing a doctor that simply asks you where you hurt and then proceeds to treat you. If you would like help finding a qualified chiropractic physician, please let me know and I'll help you locate one near you.
Please feel free to reach out to me if you have any questions regarding migraines and how chiropractic therapies may effectively integrate into your current treatment.
Your partner in healthcare,
Dr. Kubo
Citation:
Bernstein, C., Wayne, P. M., Rist, P. M., Osypiuk, K., Hernandez, A., & Kowalski, M. (2019). Integrating Chiropractic Care Into the Treatment of Migraine Headaches in a Tertiary Care Hospital: A Case Series. Global advances in health and medicine, 8, 2164956119835778. doi:10.1177/2164956119835778